Wildlife Removal Services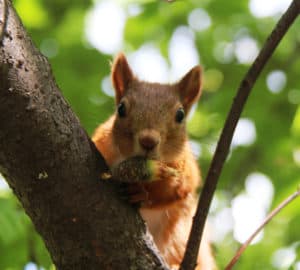 Wildlife might be fun to watch–but depending on the animal, a wildlife invasion can quickly become a financial or health risk. Michigan is home to all kinds of wildlife, some more dangerous than others. If certain animals move too close to your facility, or even indoors, it's time to call a professional wildlife removal services company. Because trapping wild animals involves some risk, it is recommended that you do not try to trap or release animals on your own, but allow Pest Solutions professionals to do it.
Animals want the same things we do: food, water, and shelter. Unfortunately, if your home or building offers these, your property will be inviting to them! Raccoons, squirrels, chipmunks, mice and skunks are known for chewing wires, flipping garbage cans, ruining attics, chewing through wood, and using any available access points to their advantage. You don't have to live with their damage, and you don't have to risk your own safety!
Residential Pest Control Solutions From Our Experienced Staff
Contact us today to schedule a service appointment or to receive an estimate.