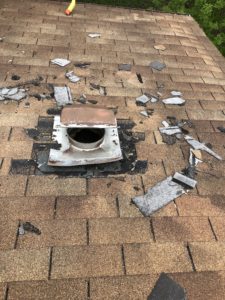 Pest Solutions is capable of repairing pest, wildlife, dry rot or fungus damage caused to your home, business or rental property with our handyman services. Not only can our pest control company keep your home free from infestations, but we specialize in repairing the damage caused by them. In most cases, we replace the damaged wood rather than patch repair like other companies or a local handyman. Fungus and dry rot damage cannot simply be patched or replaced. There are always symptoms to dry rot / fungus. We specialize in getting to the source and fixing the actual problem then replacing the wood.
Unlike a general contractor, we can usually make the necessary repairs without causing major chaos in your home or business. There is no job too big or small. From a simple piece of fascia to a custom patio or deck, we do it all.
Residential Pest Control Solutions From Our Experienced Staff
Contact us today to schedule a service appointment or to receive an estimate.
Exclusion Work
Stewart Pest Solutions performs many types of exclusions for a variety of animals.  Exclusion involves installing a physical barrier to keep animals out but allowing any animal already inside a structure to escape. Stewart Pest Solutions has successfully performed exclusion work on bats, squirrels, woodchucks (groundhogs), raccoons, skunks, and birds.  It is important during an exclusion to secure all of the weak points on a structure so wildlife cannot gain re-entry. 
Home Inspection
Stewart Pest Solutions will take the time with our clients to explain in detail all of the work required to remove and keep the wildlife out of your home or business.  Stewart Pest Solutions will go over every inch of the structure and identify any possible weak points and give pointers on how to do minor repairs.  If clients choose, they can have Stewart Pest Solutions make all of the repairs to their home or business. 
Home / Business Repair
Stewart Pest Solutions will repair wildlife damage to your home or business if requested. 
Bat Houses
If you would like a bat house installed, please let us know.  We can supply and install a bat house for you or hang your bat house for you on your property.  We can custom build a bat house for you if needed.
Chipmunks
Chipmunks can cause a lot of damage to your property from digging up your lawn ornaments to chewing into your home or business and taking up residence.  We offer several approaches to control chipmunks.  Chipmunk trapping is the preferred method and physically takes